Eighteen of Appalachian State University's Watauga Residential College students participated in the 21st annual Appalachian Teaching Project (ATP) Symposium, a regional economic development conference sponsored by the Appalachian Regional Commission (ARC). Their project titled "Building market channels for local food in the North Carolina High Country" allowed students to develop, implement and study the impact of a new food box program called LocalFAM, which distributed over 4,000 pounds of fresh, sustainably grown produce to local food-insecure households.
Read "A critical perspective on food from the classroom to the community"
---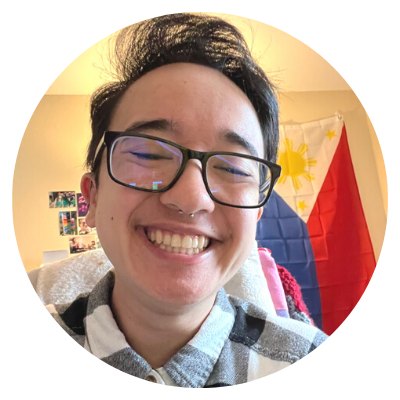 Wataugan Oliver Bandong has been selected to participate in the Southeastern Women's Studies Association (SEWSA) 2022 conference. The 2022 meeting of the Southeastern Women's Studies Association will take place March 24-26, 2022. This year's theme is Love, Sex, & Justice in the South. You can read the abstract from Oliver's submission below.
BIPOC love, sex and bodies are profusely represented throughout pop culture nowadays. From shows like Euphoria and We Are Who We Are, to shows like Genera+ion and Good Trouble- the representation is there. The HBO Max show, Euphoria, features a queer, multi-racial relationship between Rue (Zendaya) and Jules (Hunter Schafer). The HBO Max show, We Are Who We Are, showcases the journey of BIPOC self-love and bodies with a young Black person named Caitlin/Harper (Jordan Seamon) and their quirky friend Fraser (Jack Dylan Grazer). The Hulu show, Good Trouble, showcases the lives of a Colombian Mexican millennial, Mariana (Cierra Ramierez), and her white sister, Callie (Maia Mitchell) after moving to LA post-college. Finally, the HBO Max show, Genera+ion, is a dramedy revolving around high schoolers and their journeys into sexuality, gender, and self-love. While earlier studies of BIPOC representation showcased the scarcity of representation and the stereotypical manner through which BIPOC people were represented, I argue that we have entered a new phase of media representation. Quantitatively, we see more images of and spaces for representation. However, I argue whether these representations are simply quantitative, or whether they herald a new age of BIPOC representation by respecting and celebrating differences.
To learn more or to register for the SEWSA 2022 conference please visit their website.
---
Read Wataugan Abhaya Velmani's essay from the September 2021 Collegiate Way Review