Holly Ambler, Adviser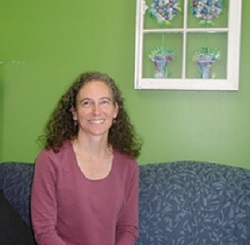 Email: amblerhp@appstate.edu
Office: LLA 116
Phone: 828-262-7746
After receiving a BS in Recreation Management, Holly worked for the National Outdoor Leadership School leading wilderness expeditions. Here she developed a passion for working with college age students. She returned to Appalachian to pursue a MA in Leadership and Higher Education and has taught courses in Recreation Management, Freshman Seminar and Watauga Residential College as well as worked as an Academic Advisor for University College and Watauga Residential College. Holly is involved in the community through service on nonprofit boards and coaching youth track and cross country. In her free time, she enjoys running, kayaking, skiing and spending time with family and friends.
Julia Kark Callander, WRC Teaching Fellow
Email:
Office: LLA
Phone: 828-262-
Julia Kark Callander earned her PhD and MA in English at UCLA, and her BA in music and English from Lawrence University, but that's hardly the whole story. A classically trained singer with a background in linguistics and a penchant for travel, Julia's academic, creative, political, and culinary selves are inextricable from each other. As a teacher-scholar and human being, Julia strives to forge connections between people, disciplines, places, and historical moments.
Prior to coming to Appalachian State, Julia taught courses in English and cultural studies at Occidental College and UCLA. Her teaching interests are broad: she has taught courses from "Food, Culture, and Environment" (a service-learning course), to "Cannibalism and the Politics of Representation," to "Contagion: From Plague Narratives to the Literature of Public Health." One of her favorite teaching experiences was working with a team of UCLA faculty and teaching fellows in the interdisciplinary "History of Modern Thought" cluster, a year-long program for first-year undergraduates.
As a scholar, Julia works primarily in eighteenth-century and Romantic British and transatlantic literature. Her research interests include gender, the history of sexuality, authorship, postcolonial studies, plague narratives, genre, cultural studies, food studies, and music. Julia's current book project, "Perverse Incorporations: Authorship and the History of Sexuality, 1740-1820," traces the entwined histories of sexuality and authorship in the Romantic period by focusing on changes in the discourses of publicity, taste, and textual incorporation. Her work has appeared in the journals 1650-1850 and Studies in English Literature.
Patience Perry
Email: perryph@appstate.edu
Office: LLA 114
Phone: 828-262-7223
Patience Harrison Perry adopted the motto, "live to learn, learn to live." She enjoys grueling physical activity and dirt under her finger nails. She is mother to three hobbits and married to a giant. Her career history includes time as an inner-city elementary school teacher, an NCAA Division 1 Field Hockey Coach, an Outdoor Educator, and a Wilderness Therapist. Her academic interests explore Ecopsychology, Expressive Arts Therapy, Holistic Health and Wellness, Somatic Practice, Play, Indigenous Peoples, Biculturalism, and Spirituality. Pursuing these passions, Patience has volunteered and traveled in 16 countries while working with tribes in: South and East Africa, the Andes Mountains in South America, and the North American Southwest. Today, she lives on High Haven Farm and serves as a Faculty Member in Watauga Residential College at Appalachian State University. She offers summer study-abroad & study-away courses regularly. Patience is a certified fitness instructor (AFFA), a Nationally Certified Counselor (NCE) and Expressive Art Therapist (EXA) with a BA from Duke University (1996) and a MA from Appalachian State University (2004). Her art and essays have been published in Headwaters: Appalachian Journal of Expressive Arts Therapy (2011, 2007, 2005, & 2004). Additionally, she is a contributor in: Sourcebook of Expressive Arts Therapy (2007). And Talking Taboo: American Christian Women Get Frank about Faith, (White Cloud Press, 2013).
Caroline Daniel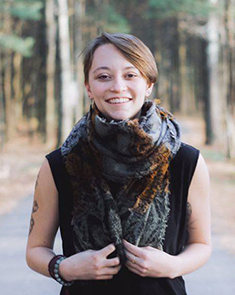 Email: danielcw@appstate.edu
Caroline Daniel is finishing her Masters degree at Appalachian State in Clinical Mental Health Counseling with a concentration in Body Centered Therapy and working towards a Certificate in Expressive Arts Therapy. She holds a BA in both Studio Art and Dance Studies and is a Registered Yoga Teacher (200hr). An alumni of Watauga Global Community, Caroline is thrilled and honored to return to the growing and evolving Watauga Family to teach and share on a subject that is intrinsic to her lifestyle and is dear to her heart. Caroline lives by the philosophy of "wabi-sabi," a Japanese aesthetic that refers to the beauty of the imperfect and impermanent. She is passionate about challenging our ways of thinking, Fine Arts, creative process, Ecotherapy, the healing power of creative expression, Somatic practices, spirituality, and holistic approaches to health and wellness. Caroline has a beloved cat, named Grampa, and will forever be at home in the mountains.
Gabrielle Motta-Passajou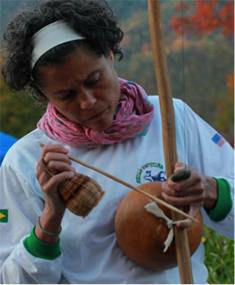 Email: mottapassajo@appstate.edu
Gabrielle Motta-Passajou (aka Monitora Agua de beber) started practicing capoeira in Paris, France, in 1988. She moved to Boone, NC, in 1993, where she has been teaching capoeira for more than a decade to both adults and children in the local community and at Appalachian State University. Gabrielle enjoys sharing her passion and love for capoeira with her students; she organizes workshops and events annually and tries to create a tight capoeira group among her ASU students and the local community. She currently follows the teachings of Mestre Doutor (Adenilson José Dos Santos) from the ASCAB group based in Philadelphia. Gabrielle is also a French and Spanish instructor in the Department of Languages, Literatures and cultures at ASU. She holds an MA in African-American studies from the University of Paris IV and an MA in Spanish from Appalachian State University. A native of Brazil and raised in France, Gabrielle is fluent in Portuguese, French, Spanish and English.
Visit our capoeira class on Facebook: Capoeira at Appalachian State University
Elaine Gray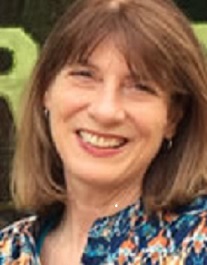 Email: grayje@appstate.edu
Office: BH 250
Phone: 828-262-7545
Elaine teaches a First Year Seminar and a course on Contemplative Leadership for Watauga Residential College. She earned her master's degree in Liberal Studies from Rollins College and holds a Ph.D in Integral Studies from the California Institute of Integral Studies. She is current taking courses towards an Ed.D in the Educational Leadership doctoral program at Appalachian State University. Elaine's publications include the textbook "Conscious Choices: a Guide to Self-directed Learning" (Pearson, 2004). Her research interests include correlations between the students' sense of purpose and their academic engagement and the student's experience of authenticity in ePortfolio construction. Elaine serves the General Education program by assisting with faculty development and the programmatic assessment of General Education.
Ralph E. Lentz II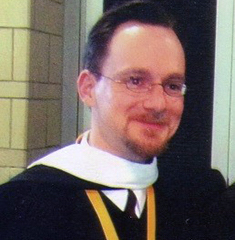 Email: lentzre@appstate.edu
Ralph E. Lentz II is a native of Watauga County and a graduate of Appalachian State University (B.S., History, 1994; M.A., History, 1998). He is a Senior Lecturer in the ASU History Department, and has recently completed a M.TH. in Systematic and Philosophical Theology from the University of Wales, Trinity St. David. His current research interests include the inter-relatedness and inter- dependency of politics, theology, and philosophy from antiquity to our own "post-modern" age. As a son of the Mountains, the art, music, folk-tales, and work of Appalachians are also central to his studies.