Michael Dale, Interim Director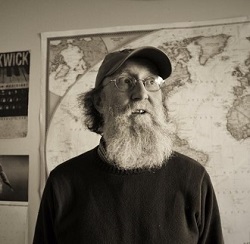 Email: dalemw@appstate.edu
Office: LLA 128
Phone: 828-262-3121
Michael Dale specializes in helping his first-year students in Watauga be(come) lost. Recognizing that learning occurs only when both teacher and student are willing to become vulnerable and share in the work of education together, Michael's classes are known for the spirit of curiosity and examination they inspire. Michael's frequent scholarship in leadership and educational studies has been published in numerous books and top-tier journals. He earned his PhD from the University of Wisconsin-Madison, and his Master of Arts in Teaching and Bachelor of Science in Biology from the University of North Carolina-Chapel Hill.
Clark Maddux, Director and Professor of Interdisciplinary Studies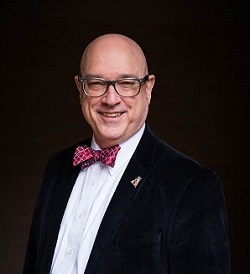 Email: madduxhc@appstate.edu
Office: LLA 118
Phone: 828-262-2417
*Dr. Maddux is currently away until Summer 2019 on an off-campus scholarly leave. Please contact our interim director, Michael Dale, with any inquiries until then.
Clark Maddux earned his PhD in American Studies from Purdue University in 2001. He has been a faculty member at Tennessee State University (Nashville, TN) and Austin Peay State University (Clarksville, TN) before coming to Appalachian in 2012 as the Director of Civic Engagement. Named the Director of Watauga Residential College in July of 2014, Clark is committed to student success and academic excellence and has taught undergraduate and graduate courses ranging from first year seminar to early American literature and philosophy. He is a volume editor of the Biblia Americana series, the first full-scale biblical commentary written in America. The publication of this series has been called by Dr. E. Brooks Holifield, Candler Professor of American Church History at Emory University, a work of "genuinely groundbreaking scholarship that deepens our understanding" of early America. Dr. Maddux is the editor for Ezra through the Psalms and the co-editor, with Professor Rick Kennedy from Point Loma Nazarene University and Paul Peterson of the University of Heidelberg, for John and Acts. A veteran of the United States Army, he has also been awarded with two colleagues in English and Communication a major grant from the National Endowment for the Humanities to explore how the humanities can help us comprehend the experience of armed conflict.
Joseph Bathanti, McFarlane Family Distinguished Professor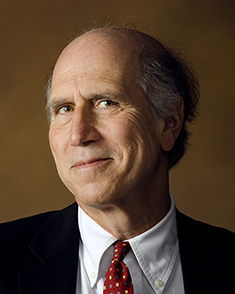 Email: bathantijr@appstate.edu
Office: LLA 125
Phone: 828-262-2441
Joseph Bathanti is the inaugural McFarlane Family Distinguished Professor in Interdisciplinary Education at Appalachian State University. As a result of this appointment, Professor Bathanti teaches full time in Watauga Residential College and develops new programs that will promote the College. Bathanti is also our Writer in Residence and the former Poet Laureate of North Carolina. He is author of eight books of poetry: Communion Partners; Anson County; The Feast of All Saints; This Metal, nominated for the National Book Award, and winner of the Oscar Arnold Young Award; Land of Amnesia; Restoring Sacred Art, winner of the 2010 Roanoke Chowan Prize, awarded annually by the North Carolina Literary and Historical Association; Sonnets of the Cross; and Concertina. His novel, East Liberty, won the 2001 Carolina Novel Award. His novel, Coventry, won the 2006 Novello Literary Award. His book of stories, The High Heart, won the 2006 Spokane Prize. They Changed the State: The Legacy of North Carolina's Visiting Artists, 1971-1995, his book of nonfiction, was published in early 2007. His new book of personal essays, Half of What I Say Is Meaningless, winner of the Will D. Campbell Award for Creative Nonfiction, is from Mercer University Press. A new novel, The Life of the World to Come, is forthcoming from University of South Carolina Press. Bathanti is Professor of Creative Writing as well as Appalachian State University's Watauga Residential College's Writer-in Residence.
Joseph Gonzalez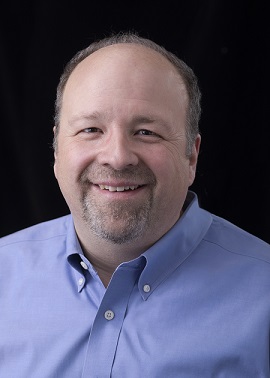 Joe moved into the Living Learning Center in July 2003. His mission: Serve as Watauga's faculty in residence and director of the "L," as it came to be known. For the next seven years, he lived with Wataugans, taught Wataugans, ate with Wataugans, and even travelled with Wataugans, taking groups wherever his classes seemed to lead him--because, as Joe quickly found out, Watauga is all about joining the academic to the experiential. In 2010 university reorganizations forced Joe to leave Watauga, but as of 2018 he has rejoined the faculty, eager to teach in this program that he loves so much.
Joe received his PhD in history from the University of Michigan.Since arriving at Appalachian, he has taught in Watauga, Interdisciplinary Studies, Global Studies, and the Honors College. He also teaches a short-term study abroad in Cuba every other year; the next will take place in May 2019. When not teaching, he is completing a history of Cuba's relationship with the United States, titled Facing the Sun: Cuba's Challenge to the American Empire, 1895-1917.
Patience Perry
Email: perryph@appstate.edu
Office: LLA 114
Phone: 828-262-7223
Patience Harrison Perry adopted the motto, "live to learn, learn to live." She enjoys grueling physical activity and dirt under her finger nails. She is mother to three hobbits and married to a giant. Her career history includes time as an inner-city elementary school teacher, an NCAA Division 1 Field Hockey Coach, an Outdoor Educator, and a Wilderness Therapist. Her academic interests explore Ecopsychology, Expressive Arts Therapy, Holistic Health and Wellness, Somatic Practice, Play, Indigenous Peoples, Biculturalism, and Spirituality. Pursuing these passions, Patience has volunteered and traveled in 16 countries while working with tribes in: South and East Africa, the Andes Mountains in South America, and the North American Southwest. Today, she lives on High Haven Farm and serves as a Faculty Member in Watauga Residential College at Appalachian State University. She offers summer study-abroad & study-away courses regularly. Patience is a certified fitness instructor (AFFA), a Nationally Certified Counselor (NCE) and Expressive Art Therapist (EXA) with a BA from Duke University (1996) and a MA from Appalachian State University (2004). Her art and essays have been published in Headwaters: Appalachian Journal of Expressive Arts Therapy (2011, 2007, 2005, & 2004). Additionally, she is a contributor in: Sourcebook of Expressive Arts Therapy (2007). And Talking Taboo: American Christian Women Get Frank about Faith, (White Cloud Press, 2013).