Meet Our Students
Want to know what it's like to be a member of Watauga Residential College? Read about some of our students below and feel free to email them! They'd love to talk with you more.
Kaitlyn Sorensen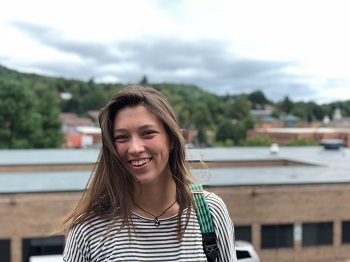 College: College of Arts and Sciences (Global Studies)
Email: sorensenkr@appstate.edu
Ask me about:
-Presbyterian Episcopal Campus Ministry
-Academic Excellence Scholarships
-Cultural, Gender, and Global Studies
-Out of State Student Experience
Hi! My name is Kaitlyn and I'm a freshman from Mechanicsville, VA. I am a Global Studies major and I hope to spend my future working with children around the world. I love to spend time outside hiking, camping, and doing other adrenaline pumping activities. That's why I chose App State. I'm constantly in awe of the beautiful mountains everywhere I look. I came to App not knowing anyone but have found my home in Watauga. I'm surrounded by so many different people that all want to make a difference in the world. Each day has brought me a new experience and I look forward to the rest of my freshman year. Choosing Watauga has allowed me to find a community that allows me to be myself while becoming enriched by those around me.
Katie Stevens
College: Walker College of Business
Email: stevenskd@appstate.edu
Ask me about:
-Appalachian Symphony Orchestra
-Academic Excellence Scholarships
-F.P. "Bodie" Bodenheimer, Jr. Leadership Scholarship
-Jack and Julie Allen Scholarship
Hello! My name is Katie and I am from Marietta, Ga. My interests range from hiking and enoing to paddle boarding and wake surfing. I never can resist a good book and I love trying out new pieces on my violin (the Living Learning Center has a music room for all you musicians out there, as well as a library for reading and study). Fun fact, I am the BIGGEST App State football fan in the world and have been since birth. I chose the Watauga Residential College because of the welcoming community it held: everyone from the professors to the mentors were ready to assist me in any way and support me as an individual. As an out-of-state student this sense of community within a large university was very refreshing. The classes Watauga offers its students vary in interests and subjects that help to supplement any major as well as broaden views of the world around us. Feel free to reach out with questions and Go Mountaineers!
Kayleigh Long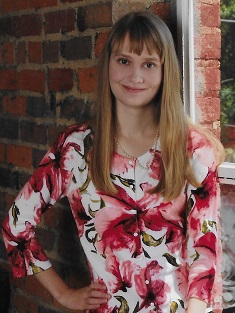 College: College of Arts and Sciences (Environmental Geology)
Email: longka2@appstate.edu
Hello there! My name is Kayleigh Long and I'm a freshman in the Watauga Residential College from Roxboro, NC. While I was searching for colleges, I knew the key to a successful college experience was "finding my tribe." After spending a day with Watauga as a high school senior, I realized I had found my people. The Watauga Residential College recruits a diverse class of students from different backgrounds and promotes an environment of respect, acceptance, support, and community. This attitude is not only shared among the students but runs through the faculty who are more than willing to go out of their way to provide support. This is why I'm proud to be a Wataugan and I would love to tell you more about it!