How to Apply
How to Apply
Application Deadline for Early Admission are due January 15, 2024. We continue to accept applications after that date.
Applications remain open until the incoming class is composed. As you apply for Watauga, we encourage all students to visit for a day and experience our program. For questions about our program or to schedule a tour, please Contact Us.
---
To apply for Watauga Residential College, you must first apply or have been accepted to Appalachian State University.
If you have applied to Appalachian and would like to apply to Watauga Residential College you can submit an application through your My Mountaineer Portal. The link to apply to Watauga is at the bottom of that portal page.
If you have not applied to Appalachian, to find out about required deadlines, see: admissions.appstate.edu/how-apply. Please contact Lindsay Cotten (cottenlm@appstate.edu) in Admissions for more information about how to apply to Appalachian.
While you are applying, we suggest you consider seeking some of the prestigious named scholarships available at Appalachian. To learn more about our scholarships (including important dates and requirements), see: scholarships.appstate.edu/apply/first-year-students.
---
Transfer Applications
Watauga Residential College is actively looking for transfer students who desire to be a part of a community at Appalachian State University where they can work towards refining their leadership skills. If you'd like to apply to Watauga, please send your Watauga essay to Laura Ammon (ammonll@appstate.edu).
*As a transfer student, you will be required to live on-campus at the Living Learning Center for your first academic year as well as take a sophomore or junior level class in the Watauga Residential College program.
---
Remember that you may apply to both Watauga Residential College and the Honors College. There are often Honors sections of your Watauga courses, so one course can give you credit in both programs. If you feel that trying to meet the requirements of both programs will be overwhelming, we recommend that you start in both. You can then make an informed decision about doing both or choosing one over the other.
---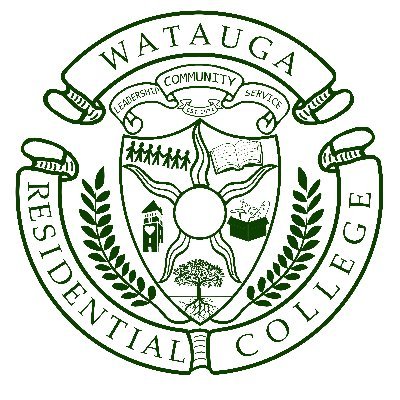 ---
Essay
For your application to Watauga Residential College, you will be expected to write an essay. We will ask that you respond to the following prompt In 300-500 words:
"Without using the words 'community' or 'impactful,' explain why you would like to be a student in WRC."
---
Don't make a decision about applying to Watauga based solely on the average statistics of our entering class. We have all different majors represented AND all different types of students. We thrive on diverse students, faculty, and approaches to learning, and your presence here, whether or not you fit into some predefined category, will enrich our community.
---