Watauga Leadership
Dottie Bennignhofen, Communications Coordinator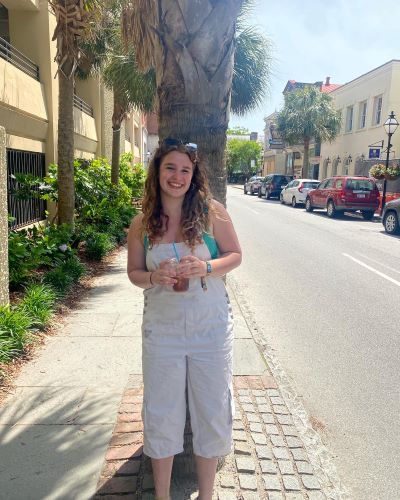 Hey y'all! I'm Dottie Benninghofen (she/her) from Asheville, NC. I am a sophomore studying Recreation Management with a concentration in Outdoor Experiential Education with a Spanish minor. I am also an RA in the LLC, on the CEL LEAD Team, and involved in NouN Improv Comedy club. In my free time, I enjoy hiking, songwriting, thrifting, and playing competitive card games. I am so happy to be involved in Watauga student government... follow the Watauga instagram!
Emily Escobedo Ramirez, Second Year Representative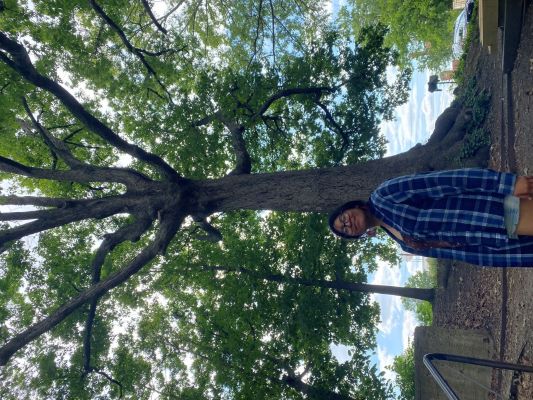 My name is Emily Escobedo Ramirez, and I'm from Durham, NC! I am a sophomore majoring in Communication Studies and minoring in Political Science. I'm also the 2nd year representative for WRC, an opinion writer for The Appalachian, and a Tour Guide for admissions. Being involved both on and off campus is important to me, and I enjoy helping others in any way I can. I love to hike and explore nature, read books, listen to music, watercolor, and hang out with friends!
Zack Ramsey, Vice President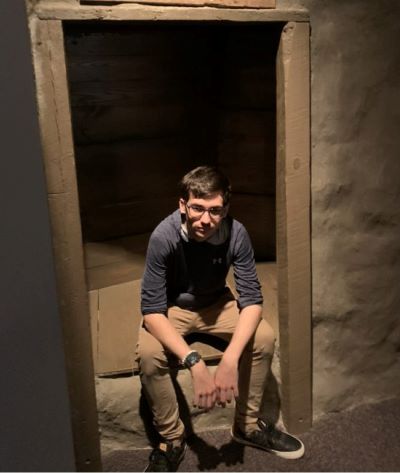 Hello! I'm Zack Ramsey from Shelby NC. I am a third year studying geology with a focus in environmental geology with a geography minor. I am also an RA in the LLC and a Watauga Peer Advisor. This is my second year as the student council vice president. When I'm not doing Watauga related things I enjoy hanging out with my friends and playing games.
Zayna Sheridan, Alumni Liaison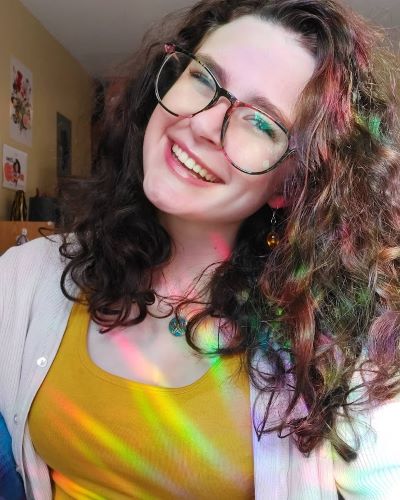 Hello y'all! My name is Zayna Sheridan and I am a Sustainable Development: Agroecology and Sustainable Agriculture major as well as a legacy Watauga student from Charlotte, NC! In my free time, I like to craft, knit, play board games, garden, and write slam poetry. I have the alumni liaison role in Watauga student leadership this year and I am also a Watauga peer advisor. I love this program and I am happy to help in any way I can!
Dex Williams, Volunteer Coordiator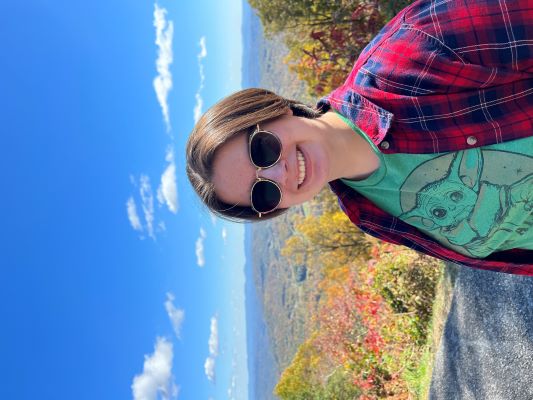 I'm Dex Williams, a Watauga senior working toward a B.S. in Psychology. I have three minors: Sustainable Development, Non-Profit Organizations, and Experiential, Integrative Learning, also known as the Watauga minor. Last year, I started the WRC Volunteer Corp to unite Wataugans in service to our High Country neighbors. The impact we have is so much greater when we work together, and our hundreds of service hours have made quite a positive difference! After I graduate, I hope to continue working with nonprofits to create and sustain resilient communities.
Jaden Brush, Equality and Campus Connections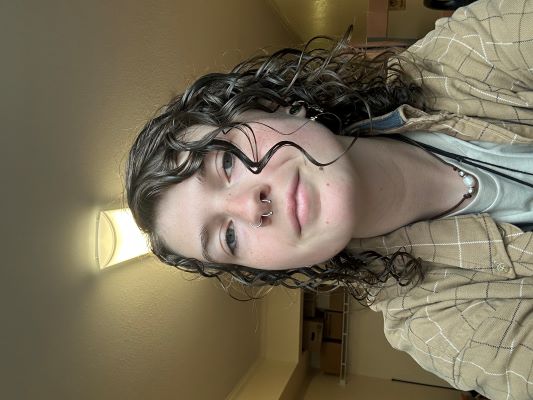 Hello! I am a third year Wataugan who is majoring in Anthropology (concentration in Archaeology) with a minor in Religious Studies! I'm originally from Sylva NC!
Along with being involved in Watauga, I'm also going on my second year of being an RA for Mountaineer Hall up the hill and Vice President of the Appalachian Pagan Community for the second year. This will also be my second year in Watauga Leadership, but first year in this role!
I created this position for this school year to take it on a test run. I'm someone who cares deeply about knowing if others around me are safe to be their full authentic selves. As a queer, trans-nonbinary student, I wanted to create a position that others who feel they aren't being heard or have proper resources can come to! I'm always available @ brushjn@appstate.edu! So excited to get to know everyone. :)
Taylor Quackenbush, Neighborhood Association Liaison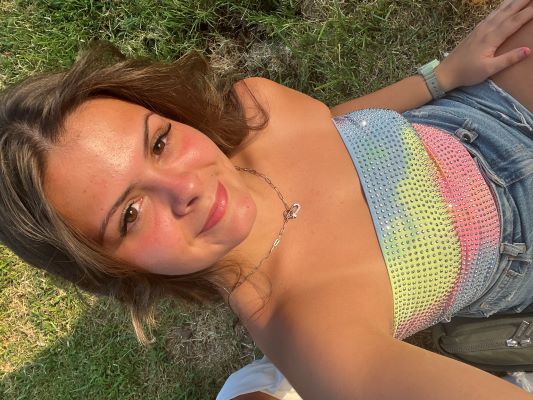 Hello, my name is Taylor Quackenbush (she/her/hers)! I am a second-year Wataugan who is majoring in chemistry with a concentration in forensic science. I'm originally from Sylva, NC, and enjoy Color/Winter Guard in my spare time. I serve as the WRC Neighborhood Association liaison, feel free to contact me if you have any concerns or questions that include the dorm hall or Watauga.
Tyler Ruddy, President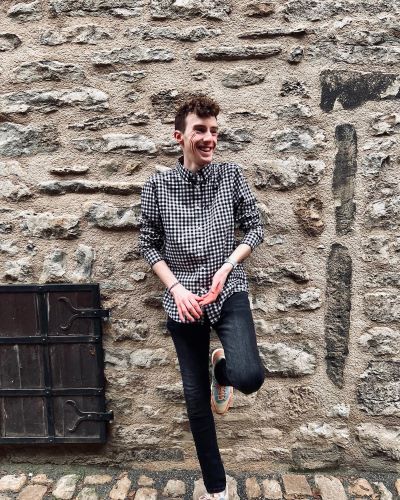 Tyler is a third-year Wataugan hailing from Albuquerque, New Mexico, and now currently resides in Wake Forest, NC. Tyler is majoring in Political Science with a concentration in American Politics, and is minoring in 'The Watauga Minor', a minor in Experiential, Integrative Learning with plans to attend Seminary after his time at App. State. When Tyler is not busy helping serve Watauga as a second-term Student-Body President, he can be found in attendance at App. State football, and soccer games, glued to a good book, or hanging out with other Wataugans.
Annelies West, Third Year Representative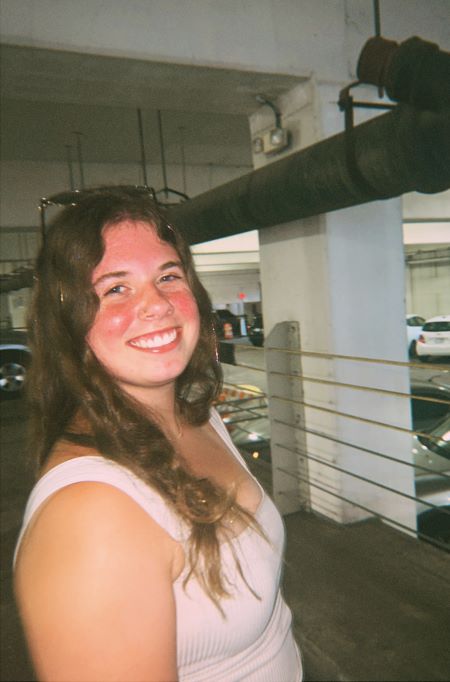 My name is Annelies (she/her) and I am currently a junior and a third-year Wataugan. I am majoring in Sociology with minors in both American Sign Language and Marketing:Sales. I enjoy going to football games, driving on the parkway, and spending time with friends. As your Third Year Representative, I am primarily here for upperclass Wataugans (Juniors and Seniors) to ensure that your opinions and ideas are heard and acted upon. If there are any events you would like to see here at Watauga, feel free to email me at: westam6@appstate.edu. Don't hesitate to reach out with concerns, ideas, questions, or anything else!