Meet Our Students
Gabby Buck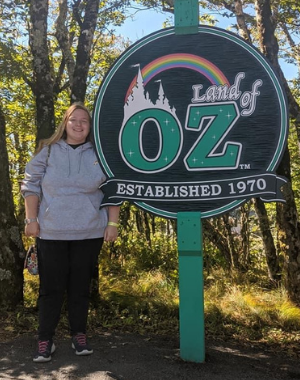 Degree(s): BSBA in Business Management - Walker College of Business
Email: buckgk@appstate.edu
Ask Gabby about:
ReGeneration Campus Ministry
Gabby is originally from Indianapolis, IN but spends her breaks in Mebane, NC. Before joining Watauga Residential College, Gabby attended a Zoom call with professors and students and was drawn to the discussion-based and hands-on learning classroom. As a first-year student, Gabby volunteered with her 1103 class at the High Country Food Hub and spent time in the Sustainable Development Garden. Gabby has been welcomed by her peers and credits them for a greater understanding of the topics learned in their course together. If you are interested in exploring volunteer opportunities in the High Country Gabby would love to help!
Will Conger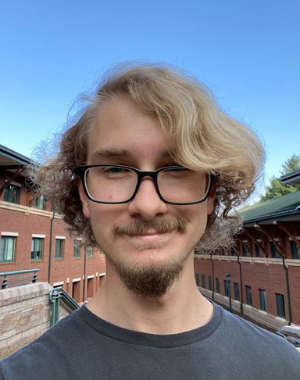 Degree(s): BS in English, Secondary Education - Reich College of Education
Email: congerwh@appstate.edu
Will is from Brentwood, TN and his connection to Nashville has evoked a deep passion for music. Will performs in two bands here in Boone including playing bass for the band Goose Juice and enjoys talking to others about music! He has enjoyed making friends in Living Learning Center's common spaces from cooking in the kitchen to jamming out in our music room. While at WRC, Will has enjoyed fostering relationships in a community of teachers and students and has explored the concepts of environmental awareness and food insecurity. Will is a self-proclaimed fantasy literature nerd and loves table-top RPGs like D&D. He also enjoys investigating the subjects of writing and ethical philosophy. If you're lucky you might catch a glimpse of Will playing his acoustic guitar downtown.
Mia Fraticelli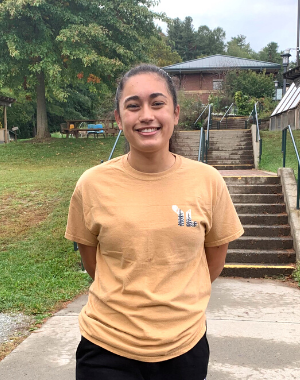 Degree(s): BS in Exercise Science - Beaver College of Health Sciences; Minors in Film Studies and Spanish
Email: fraticellimi@appstate.edu
Ask Mia about:
Mia is from Indian Trail, NC. Mia joined Watauga for the community, she enjoys the freedom to discuss local and global issues in and outside of the classroom and credits her peers for the accepting and friendly environment. Mia enjoys living with her best friends, spending time outside playing sports, or curling up in the LLC for a movie night. Mia volunteers at the High Country Food Hub and aspires to make a difference as a physical therapist one day.
Zack Ramsey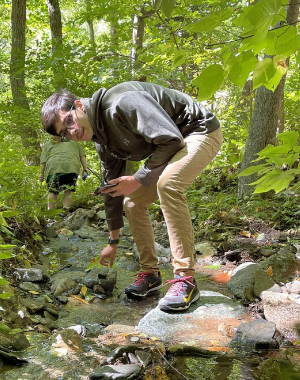 Degree(s): BS in Geology - College of Arts and Sciences
Email: ramseyzs@appstate.edu
Ask Zack about:
Zack is originally from Shelby, NC. He prefers to be in nature, whether it be hiking or rockhounding (searching for and collecting rocks, fossils, or minerals). When not outdoors, Zack enjoys staying in for game nights with friends. While at Appalachian, Zack has expanded his social circle by joining clubs that share his interests in environmental preservation, appreciation, and education. Luckily for Zack, nature isn't too far to find. Just a short stroll from the Living Learning Center is the Appalachian State University Nature Preserve, 67 acres of protected woodlands located by the heart of campus. The preserve acts as an outdoor classroom for students and faculty. Zack was drawn to join Watauga Residential College for its community and experiential learning. As a Wataugan, Zack is empowered to explore his passions regardless of formal study.